Nowadays IT departments are employing fewer employees to perform the tasks. It makes it difficult for businesses to keep the pace when IT industry is changing with the rocketing speed. This, in turn is leading ventures relying on the IT solutions comprising of new and old technology making at times quite difficult to function.
An IT solution has the capability of saving businesses money and time by optimizing the IT systems.  The various steps are drafted with the help of an IT consulting firm. Below are some of the ways through which IT consultation and IT managed services can help you to cut down the cost of any venture and increase its productivity.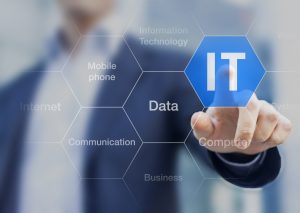 Standardization of IT Systems
Traditional ways can be quite harmful to the productivity and efficiency of an organization. It holds true for many companies  which hang around poor IT systems rather than searching for the efficient tools and processes.
Employing an IT consulting expert can help you in giving your company a new perspective. The concept brings hands-on knowledge applied for smooth functioning about how a company can handle their IT department. The IT consulting partners can help with the processes of standardization of the enterprise technology systems. It contributes to remain up to date with the industry trends and by being cohesive throughout the enterprise. Maintaining this uniformity within the venture will be able to improve productivity of the venture. This action also allows to reduction the risk of failure and enable them to plan for the future changes. With increase in efficiency and productivity, enterprises also find to save a lot of funds. Most of the IT systems are standardized  and are less expensive to maintain as compared to poorly optimized systems.
IT Managed Services and Task Automation
A skilled IT team adds value to any enterprise. But if they are employing them in any time-consuming and repetitive maintenance task, then it seems to waste their talent. Partnering with any IT consulting experts can take some of the functions of the IT team. And the team can utilize their time and energy for focusing on projects and improving the company's competitive edge.
Virtual IT Solutions
Cloud is becoming a cost-efficient tool for any venture and can be used as a web-based software and data storage service provider. If efficiently executed, virtualization and cloud computing allow the enterprise to expand and utilize the latest IT trends without having to pay any considerable amount.
While working for cloud computing and virtualization for ensuring security across platforms and data compatibility, one should involve someone who is familiar with standard solutions and pitfalls for the purpose of overseeing the procedure.  An IT consulting partner helps you focus on relevant and efficient cloud technologies. And makes sure that the integration is safely handled in the host company's existing IT set up. This in turn also ensures the smooth and effective running of the software.
Finally, Keeping an eye on the marketplace and getting involved in technology, is essential for keeping your IT department updated without taking any toll on the resources employed like money and time. For boosting your efficiency, overall profit and efficiency, working with an IT consulting firm is a must.